---
Backflips of old…
---
ASOS hilariously blurts out that they made a mistake and it just makes us laugh and like them more.
Kroger's limits to food waste are admirable and are quite a contrast to Subway's PRfail, below.
Kroger has an audacious plan to limit food waste and it turns out it's also boosting staff pride. The grocer is undertaking a 'moonshot' initiative to drastically reduce its own environmental impact and end hunger in the U.S. The results so far are eye-opening—and award-winning. [From Robby Brumberg at PR Daily]
Popeye's PR win is still winning this week!
Marriott Hotels says it will decline requests to use their hotels for ICE raids and related detentions of asylum seekers. There's no winning the political public relations game. Brands just have to stay true to stated values and ride the wave, as we can expect half of their customers to agree with their decisions, while the other half calls foul.
Country Time offers to pay fines for kids operating unlicensed lemonade stands. Cities were pretty quiet about this because no Mayor wants to be in the news for handing out citations to sweet, innocent, hard-working kiddos.
Nike faced backlash with #WalkAwayfromNike trending on Twitter, but if you follow the money, it's a public relations and shareholder win. Nike is the leader in winning the political public relations game because they consistently stay true to stated values and know that their shareholders, employees, and customer agree — despite those outsiders who call foul.
Disney's announcement of a black lead actress in the new live-action version of the Little Mermaid caused quite a splash. Racism is alive and well in America and a totally fictional character who lives underwater and isn't even human can stir the hearts and minds of citizens.
They are the champions. Again. Women's Soccer heated up debates on both sides, but blew the roof off their low profile with Megan Rapinoe's vocal stance and rise to celebrity outside of the sports world. People who have never even watched a soccer match checked in and rating and social discussions were off the charts.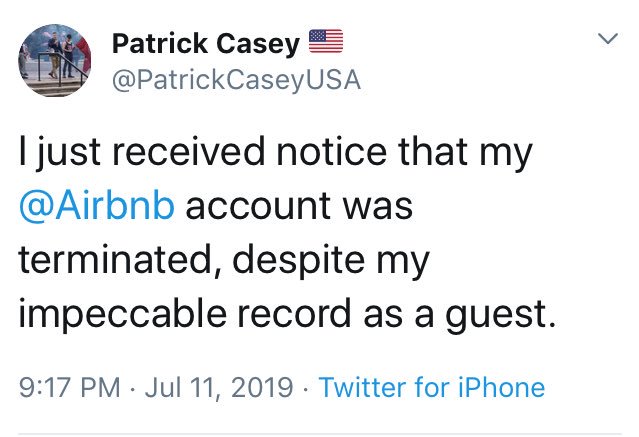 Airbnb has been very clear on their no discrimination stance, banning those that use the service for discriminatory activities. Their policy is very clear, but it does not stop the complaining from those who are affected. Again, this company knows its core audience very well.
Bank of America (usually on the bellyflop list) made good on a promise to review its business for ethics violations and to support the best interests of their customers. Take a cue from Nike's approach, a company can weather a social media storm if it's employees, shareholders, and core customers share the same vision.
Cats always win on social media. Even in Pakistan.